How does substantial pain and suffering become a resource we steward for good?
Trauma is a trigger word. For those who recognize their experiences as such, the word brings a flood of emotions. For others, there's a strong desire to avoid the word entirely.
There are developing theories and lots of research being done regarding trauma. There are various opinions and a complex vernacular associated it. I'm [Charlie] not suited to give a full definition or paint the full scope of its implications, and I definitely don't want to over– or under-spiritualize it. What I can say is that we've experienced it multiple times over the course of our lives, and it's one of the most formative elements of our story.
Every movie we see or book we read includes a conflict element. Something has to happen that identifies protagonists and antagonists, generates potential positive and negative outcomes, and creates an emotional investment in those outcomes. Pain, suffering, growth, transformation, injustice, grief, loss, and hardship are just a few labels for traumatic story themes.
The Old Testament prophet Isaiah painted the picture of the coming Messiah as a Suffering Servant (Isaiah 53). It must have been an odd prophecy to a people who anticipated their Christ to come as a conquering King. It wasn't until the crucifixion of Jesus that people began looking back on the Isaiah prophecy with clarity.
The Bible never minimizes or hides traumatic suffering and pain. Every narrative includes an honest assessment of how sin has broken God's created order. Tim Keller often appeals to Jesus' own suffering as a primary apologetic for the Christian faith. A God who suffers the cruelties of this world is the only God capable of leading humanity through them. In Jesus, we have hope, not of the elimination of trauma, but in the redemptive potential of our pain and suffering.
I wonder if our pain is the one resource we refuse to allow God to use. He can have our time, our talents, and our treasures, but He can't have our trauma. Leslie and I have found the trauma of our lives – betrayals, grievances, injustices, hardships – to be the most formative events. They have made us who we are, and they connect us to others in a unique way. The greater the pains, the harder the work to heal. But often with that healing comes deeper formation and a wider impact.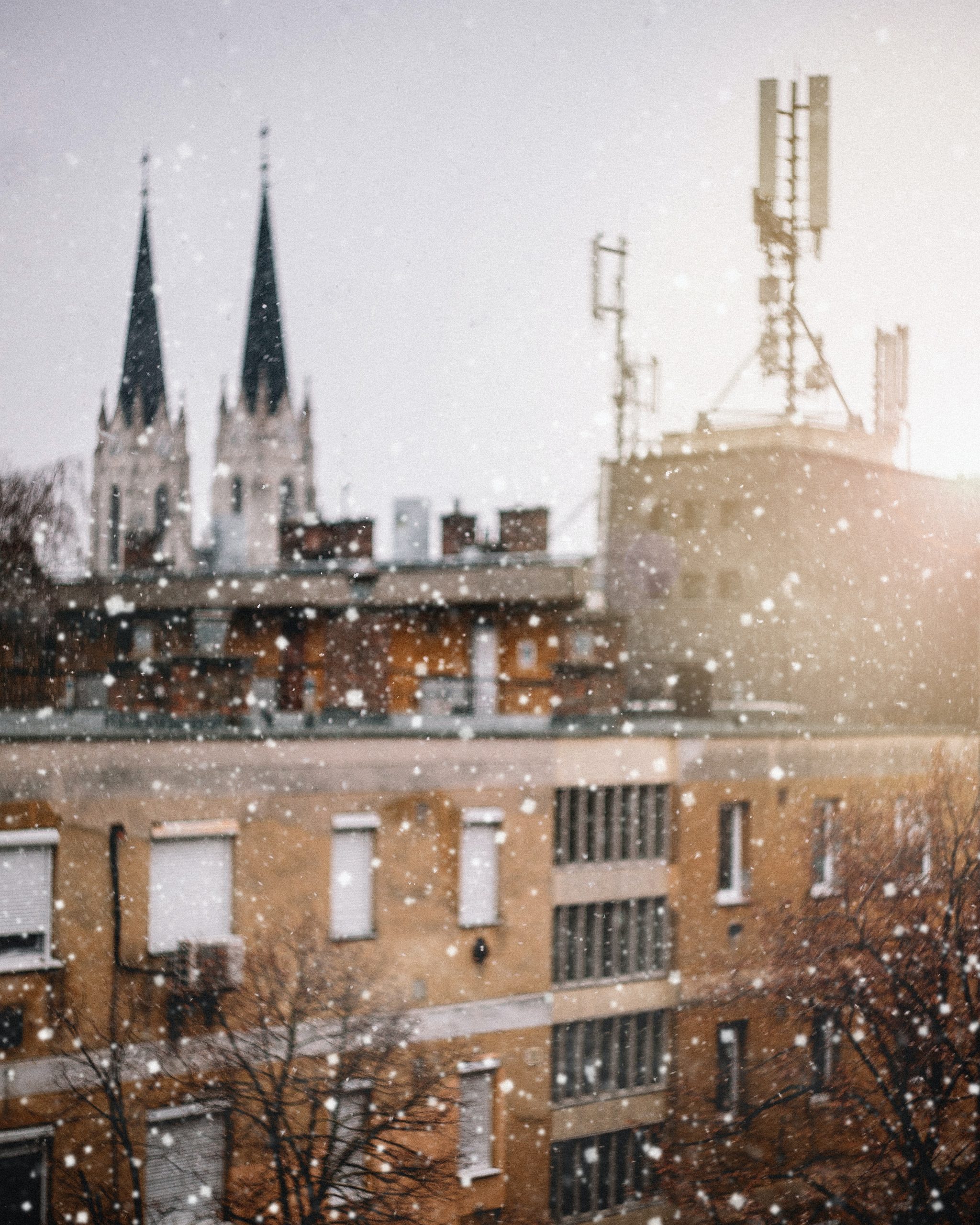 But he said to me, "My grace is sufficient for you, for my power is made perfect in weakness." Therefore I will boast all the more gladly of my weaknesses, so that the power of Christ may rest upon me. For the sake of Christ, then, I am content with weaknesses, insults, hardships, persecutions, and calamities. For when I am weak, then I am strong (2 Corinthians 12.9-10, ESV).
@Fairfield_County_Project
@Leslie.Welke
@Charlie.Welke
The holiday season has been different in each of the three years we've lived in Connecticut. We spent our first Christmas traveling back to Illinois. The second year, we hosted multiple family members over the six weeks between Thanksgiving and the New Year. This year, we are staying local and not hosting anyone. Not seeing family around the holidays is a strange sensation. There's no shortage of holiday activity within our house and among the kids, but there's a noticeable difference in our schedule and pace this year. Our first two holiday seasons felt a little like Mary and Joseph. One year we were on the move, loading up the van and traversing back to our towns of origin. Another year we were the hosts, allowing visitors to come from far off places and celebrate with us and our kids. Then there's this year. Just us. And Jesus. I know…